Phoenix Raceway Information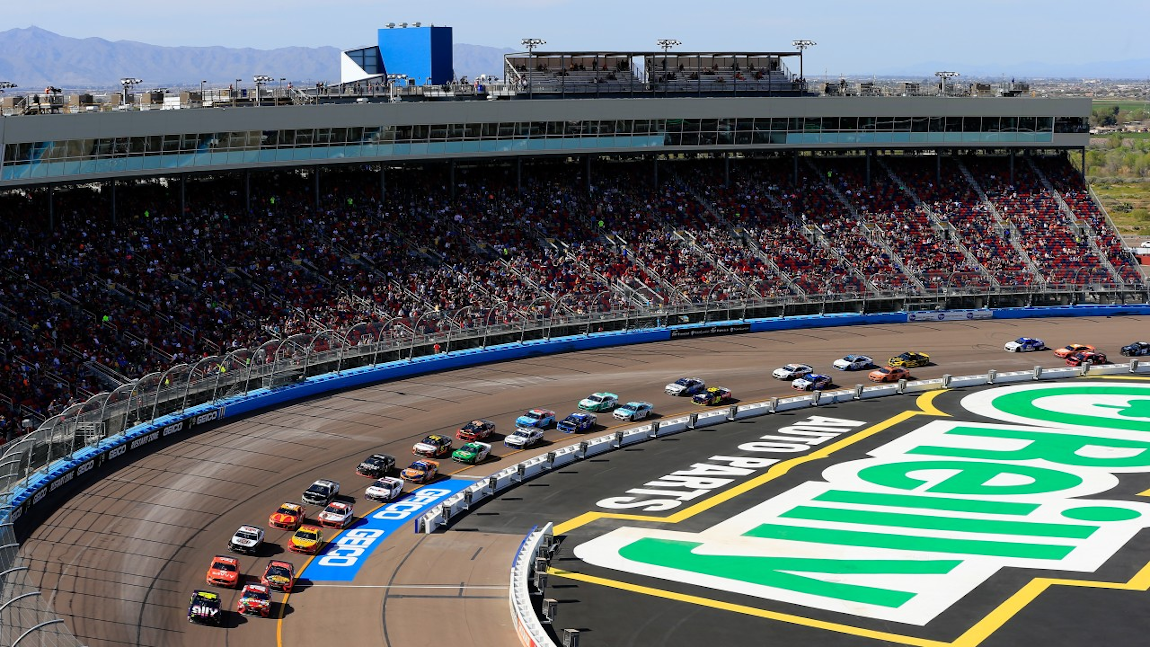 The Phoenix Raceway is a 1-mile race track located in Avondale, Arizona, near Phoenix. The track opened in 1964 and currently plays host to two NASCAR race weekends every year, making it one of 13 facilities to host more than one race weekend per year. The facility also served as host for CART, IndyCar, USAC, and WeatherTech Sportscar events over the years. The Raceway is owned and operated by NASCAR.
When it was constructed, it had a 2.5-mile road course that ran on both the inside and outside of the main tri-oval setup. The track was later reconfigured to its current 1.51-mile interior layout and has an estimated grandstand seating capacity of around 51,000. Lights were installed around the track in 2004 following the addition of a second annual NASCAR race weekend to further update the site and make it more enjoyable to guests.
In 2011, another reconfiguration started that increased the banking and removed the road course entirely as well as removed the grass and curbing to give the option for drivers to shortcut the dogleg and run on the paved apron that replaced the grass. These configuration changes helped make the races at the Raceway more dynamic allowing for some record-setting events.
Currently, the updated facility features a Grandstand seating capacity of around 42,000, an upgraded club with 32 renovated suites and 19 new suites, new escalators and elevators as well as upgrades to the existing ones, and a new Fanzone among many other additions.
The raceway's popularity has led it to being mentioned in television shows including CHiPs and as one of the racetracks featured in the movie Days of Thunder. This makes the Phoenix Raceway one of the main raceways to cross into other forms of media and gain national appeal and acclaim.
See the below pages for further information on the Phoenix Raceway:
Phoenix Raceway Parking:
Find out more about parking options at the Phoenix Raceway.
Ticket Policies:
Read about the famous ticket guarantee and ticket authenticity policies when you purchase tickets via this website.
Phoenix Raceway Seating Chart:
View the Phoenix Raceway seating chart and read up on all the various seating options.